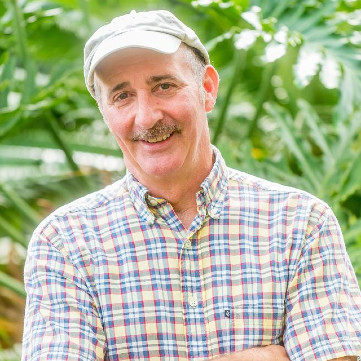 Dennis Schrader, a noted personality among New York's horticulture circles, is co-owner of Landcraft Environments, a leading wholesale greenhouse growing operation, located in Mattituck NY. The business currently has over 4 acres of greenhouse growing space, and additional acreage of outdoor growing structures, producing hundreds of thousands of plants each year. Landcraft ships their plants to garden centers, public gardens and garden designers throughout the Northeast and Mid-Atlantic. In addition to Landcraft Environments, Dennis' garden design accomplishments range from penthouse gardens in Manhattan to large-scale commercial and estate landscapes on Long Island and throughout the Northeast. He has also designed tropical gardens in Florida, Hawaii, California and Costa Rica.
Dennis has participated in lecture tours across the country appearing at botanical gardens and horticultural societies. He graduated from the state university at Cobleskill NY where his majors were Environmental Design and Horticulture. He has appeared in national and international television programs such as Better Homes & Gardens TV, Martha Stewart Living TV, HGTV and Gardeners World where he has demonstrated "how to" projects. He is an advisor to the NYBG School of Horticulture and a member of various garden committees. Dennis has written numerous articles on gardening for national and international magazines. He has also written 2 books; 'Hot Plants for Cool Climates' and 'Extraordinary Leaves' with the photographer Stephen Green-Armitage. In 2020, Dennis and husband Bill Smith founded the Landcraft Garden Foundation, a not-for profit organization. The Foundation comprises 4 ½ acres of intensely designed gardens with an additional 10 acres of wild area. The foundation is dedicated to inspiring, educating and promoting excellence in horticulture.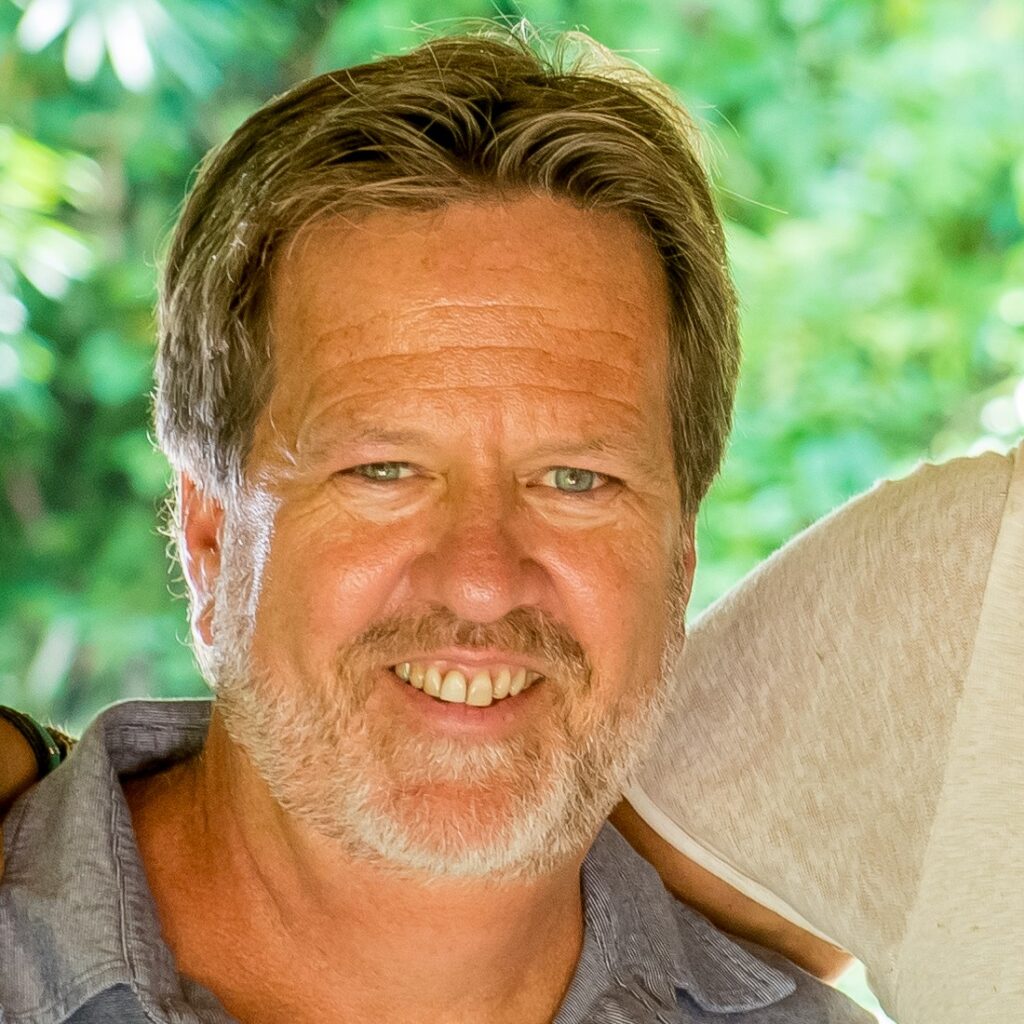 A professional Interior and Garden Designer with a Degree in Environmental Design from Parsons School of Design in NYC. Bill has worked for Architectural firms in New York City before forming his own Interior Design business in 1988. Bill has designed residential and commercial Interior and Garden design projects ranging in size and scope from small Manhattan studios, to estate homes, corporate headquarters and luxury yachts.
Co Owner of Landcraft Environments Ltd. with Dennis Schrader, a wholesale greenhouse operation formed in 1992 specializing in rare and unusual annual and tropical plants. Bill and Dennis have created an extensive garden as a complement to their growing business which has been extensively photographed and published world wide. Their garden has not only been featured in most national and international gardening magazines but has been featured on many gardening TV shows.
Key to his garden design philosophy is the emphasis of strong color and textural relationships as well as incorporating plants as living architecture to achieve a unique and unexpected garden experience.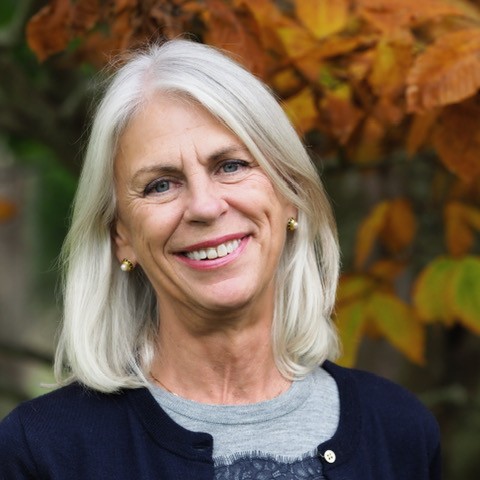 Over the past 30 years, Lucy has served as Director of Philanthropy for The Nature Conservancy on Long Island and The New York Botanical Garden in the Bronx, focusing on not-for-profit board development and management, capital campaigns and special events. Prior to that, she was a certified financial planner in Manhattan.
With a lifelong commitment to protecting the environment, Lucy is passionate about nature and public gardens, with the goal of bringing people together to experience the wonders of the wild and the creativity of the cultivated.
Lucy first experienced the extraordinary gardens of Landcraft in the summer of 1997, virtually falling off her bike when she saw palm trees, bananas and cannas growing in a farmhouse lawn. Little did she know that three decades later she would be given the opportunity to serve as a board member of the Landcraft Garden Foundation.
She grew up among the rolling farmland and roaring rivers of Lancaster, PA, and now makes her home on the Long Island Sound in Mattituck with her husband, Garrett. Lucy holds a BA in English, is a certified yoga teacher and is actively involved in the Southold Democratic Party and Audubon Society.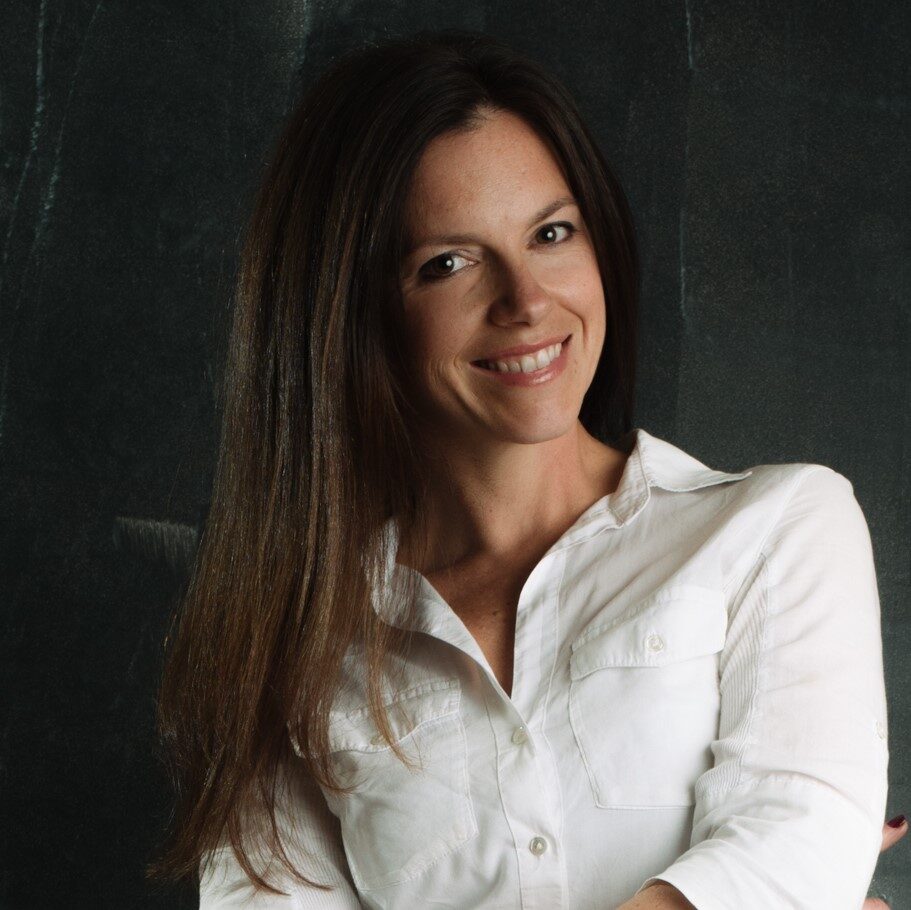 Ms. Paetzel is founder and principal of Marshall Paetzel Landscape Architecture, a boutique design firm based in Mattituck, New York.
An active member of the design community, Ms. Paetzel was recently appointed to the New York State Board for Landscape Architecture and is a past board member of the New York State Council of Landscape Architects and NY Chapter of the American Society of Landscape Architects. Currently Ms. Paetzel is active as co-chair of the Parrish Art Museum's annual Landscape Pleasures symposium. The firm's work has been featured in Architectural Digest, The New York Times, Hamptons Cottages & Gardens, Ocean Home and The Northforker.
Growing up on a farm in rural Virginia surrounded by open meadows and mountain views inspired Stacy's love of native plants and landscapes that have a sense of place beyond the property line. Creating landscapes that inspire people to love and care for nature is her passion. In her spare time, Stacy enjoys tending her vegetable garden and creating arrangements from cuttings in the garden.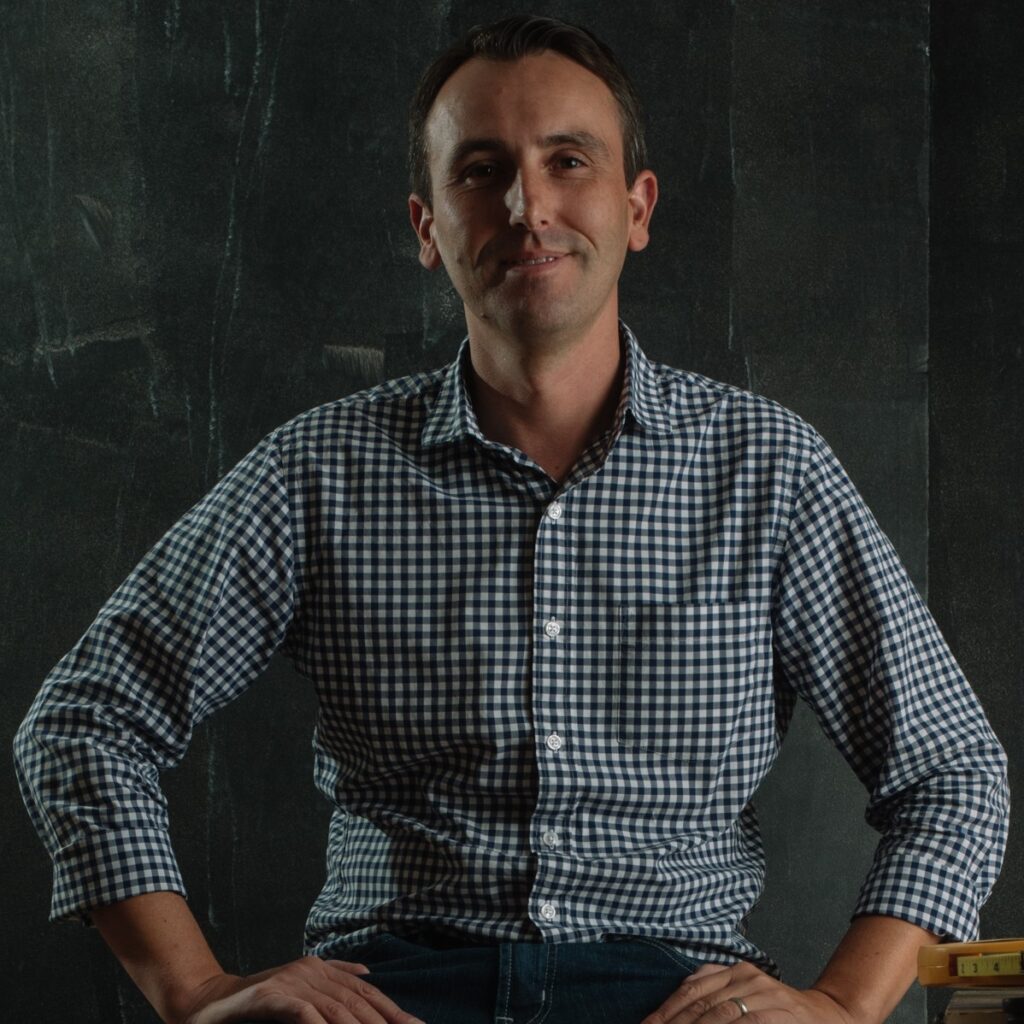 After graduating from Virginia Tech in 1998, Jonathan returned to his Native Long Island to pursue his career in Landscape Architecture. After 16 years honing his skills designing and managing large scale landscape projects in the field of landscape contracting, Jonathan joined Marshall Paetzel Landscape Architecture, where he is Principal. The firm's work has been featured in Architectural Digest, The New York Times, Hamptons Cottages & Gardens, Ocean Home and The Northforker.
Jonathan has an extraordinary attention to detail and knowledge of materials and construction, which he hopes will be an asset to the Landcraft Garden Foundation.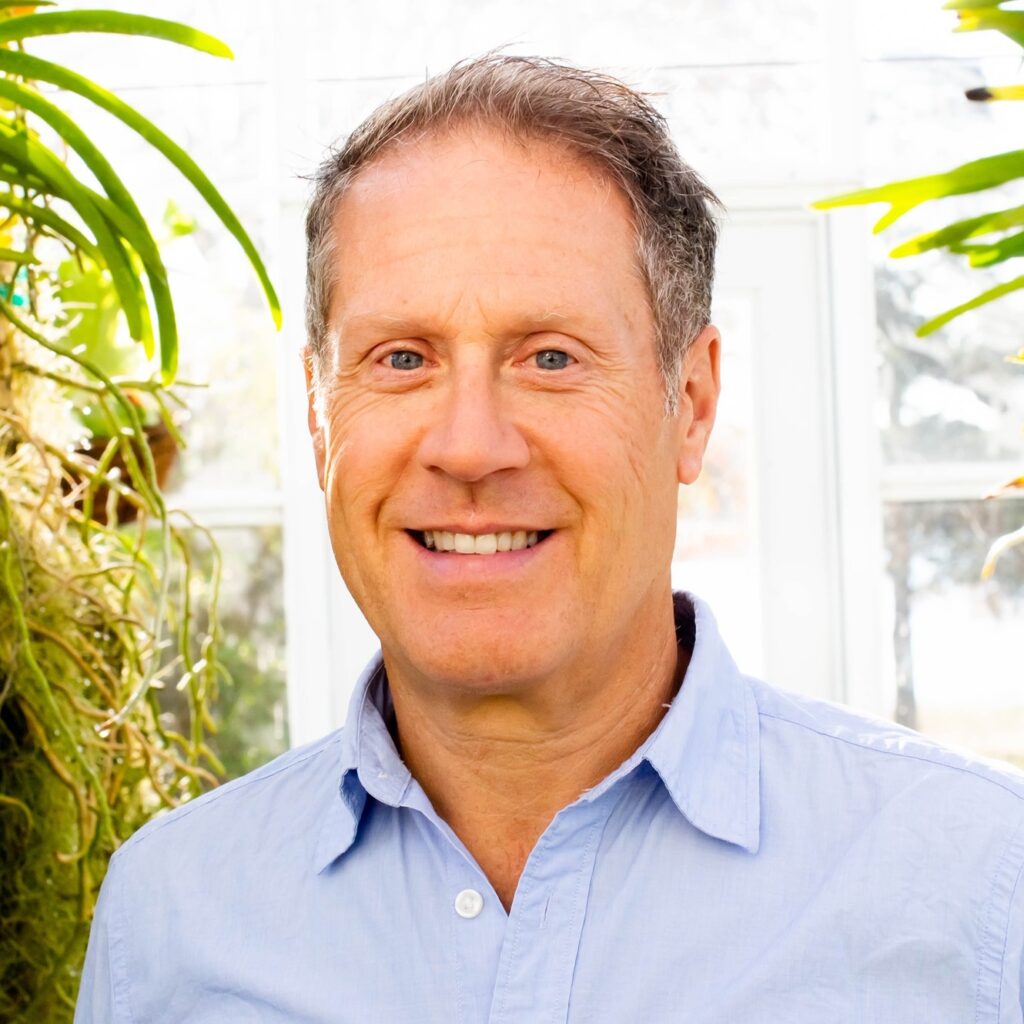 In 1998 Tony Piazza founded Piazza Horticultural, a landscape design/build firm based in Southampton NY. The firm specializes in environmentally conscious landscape projects and ongoing property care using organic maintenance methods. Mr. Piazza believes that linking his client's lives and properties to their natural surroundings is integral to the success of a landscape. Having grown up in the rural settings of upstate New York in the foot hills of the Adirondack Mountains, he is innately informed by nature and natural settings. Tony has a bachelor's degree in Horticulture from Cornell University and sits on the Parrish Art Museums, Longhouse Reserve landscape committees and board of the Perfect Earth Project. He also serves as a planning board member for Southampton Village as well as other community based boards and committees related to water quality issues.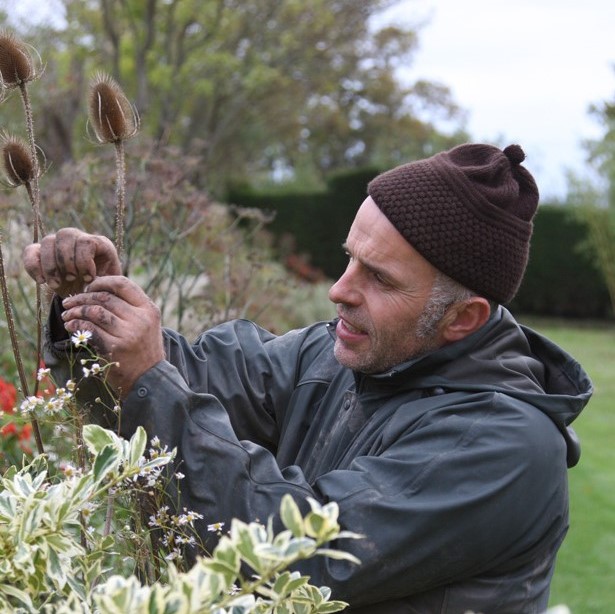 Fergus continues to keep the garden constantly changing throughout the season by trying out new plants and plant-combinations. Fergus believes in passing on his knowledge through national and international student- and volunteer programs at Dixter. Through their unusual and organic methods of teaching Great Dixter is widely recognized as the leading place to train as a creative flower gardener in the world. Fergus has lectured and given workshops throughout the world. He works closely with number of gardens overseeing the training of their gardeners including Nezayit Gokyigit Botanic Garden in Istanbul.
Fergus is keen on plant communities in the wild, and biodiversity in the garden. He has an interest in Geology and Soil Science.
Fergus has received many national and international awards including the Royal Horticultural Society Associate of Honour in 2008, the Veitch Memorial Medal for outstanding contribution to the practice of horticulture in 2015 and the Victoria Medal of Honour in 2019 – the highest award given by the RHS to British Horticulturalists.
Fergus is an honorary Patron of the Beth Chatto Education Charity, and the President of the Northiam Horticultural Charity. Fergus sits on the garden advisory board for the Royal Horticultural Society's garden Wisley, as well as the garden advisory board for Derek Jarman's Garden Prospect Cottage Dungeness. Fergus is an external reviewer for BBC's Gardener's World Magazine.
Fergus is a member of the RHS's Herbaceous Committee, as well as the RHS Plant Trials committee.
Fergus lives in Hastings East Sussex with his zoologist wife Amanda and two daughters. He is a keen cook -especially Turkish Cuisine and practices peasant green woodcraft in his spare time as well as reading the Flora of Turkey.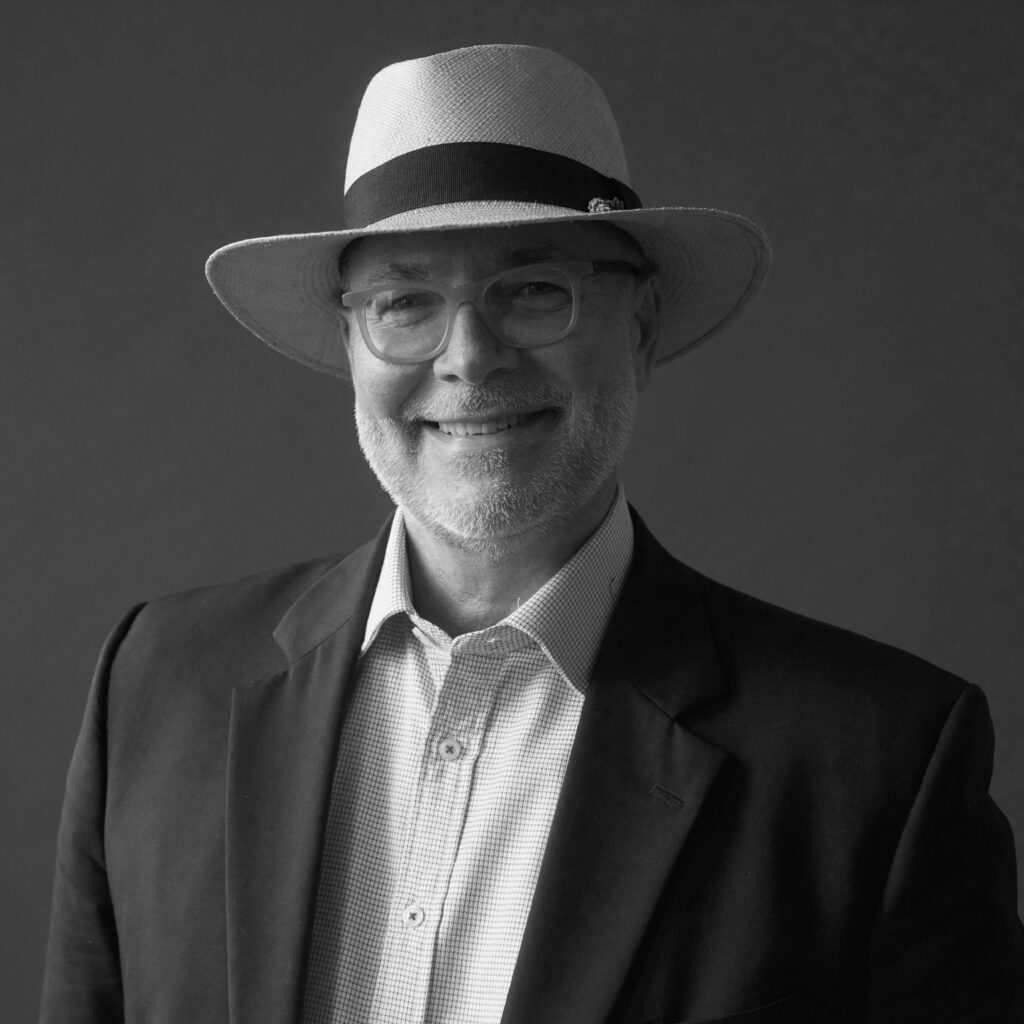 Eric Groft is renowned for his diversity in residential, commercial and institutional work. He prides himself in his sense of regionalism, attention to the vernacular, and work with cultural landscapes.
Mr. Groft's commissions include master planning and design efforts for the American Museum and Gardens in Bath, UK, at which he recently implemented the first phase: The New American Garden. The world-class garden redirects the guest flow through the Museum grounds and showcases over 12,000 new plants drawn from a palette of American native perennials. Named for OvS' hallmark style, the New American Garden is distinguished by a balance of horticultural complexity and architectural craftsmanship. The garden embraces the seasonality of the American meadow, magnifying its ecological systems, sustainable processes, and aesthetic values. The new infusion of botanical expression manifests in a profusion of color, texture, movement, and fragrance.
His frequently published design accomplishments in residential work are focused in the New York metropolitan area and in and around his home town of Annapolis, Maryland on the Chesapeake Bay. They include Manhattan rooftop terraces; oceanfront estates on Long Island; historic properties in Connecticut and Upstate New York; farm properties in New York and New Jersey; a 3,500-acre nature preserve/hunting lodge on Maryland's Eastern Shore, and a 45,000-acre cattle ranch in New South Wales, Australia.
His federal work includes multiple commissions for the Federal Reserve Campus in Washington, DC. In 2003, Mr. Groft updated the landscape design and perimeter security on the facility's campus, and is currently engaged in the renovation of the campus' William McChesney Martin Building. Recently, Mr. Groft completed a re-design and installation of The Friendship Garden at the National Arboretum. The project was a revitalization of OvS' original design from 25 years ago. His federal work extends to Bridgetown, Barbados, where Mr. Groft prepared the landscape master plan for the United States Embassy.
His design accomplishments include a riverine landscape in St. Louis, Missouri's historic Forest Park; the corporate offices of the National Association of Realtors, in Washington, D.C; MacArthur Center, an urban retail complex, Norfolk, Virginia; South Franklin Circle, a senior housing community in Chagrin Falls, Ohio; and two major projects at the University of Virginia in Charlottesville, VA: The Alderman Library Quadrangle, a pedestrian promenade, and the University's renovated and expanded bookstore.
Mr. Groft has a passion for horticulture and is dedicated to shepherding the evolution of OvS' New American Garden Style. He is widely recognized as an industry leader in ecological sensitivity, environmental/wetland restoration, and shoreline stabilization/revetment. He frequently lectures on these topics and the work of OvS.
He is a Fellow of the American Society of Landscape Architects, a member of the Board of The Cultural Landscape Foundation, a member of the UVA School of Architecture Dean's Advisory Board and a board member of the Hammond Harwood House in Annapolis, MD. Mr. Groft is a member of the Royal Oak Foundation (an affiliate of the British National Trust), the UVA Dean's Forum, and the Metro Hort Group in New York City, and was an adjudicator for the competition to re-design the grounds of the Washington Monument. Mr. Groft holds a Master of Landscape Architecture degree from the University of Virginia and a Bachelor of Arts degree with majors in geography/ environmental science from Shippensburg University of Pennsylvania.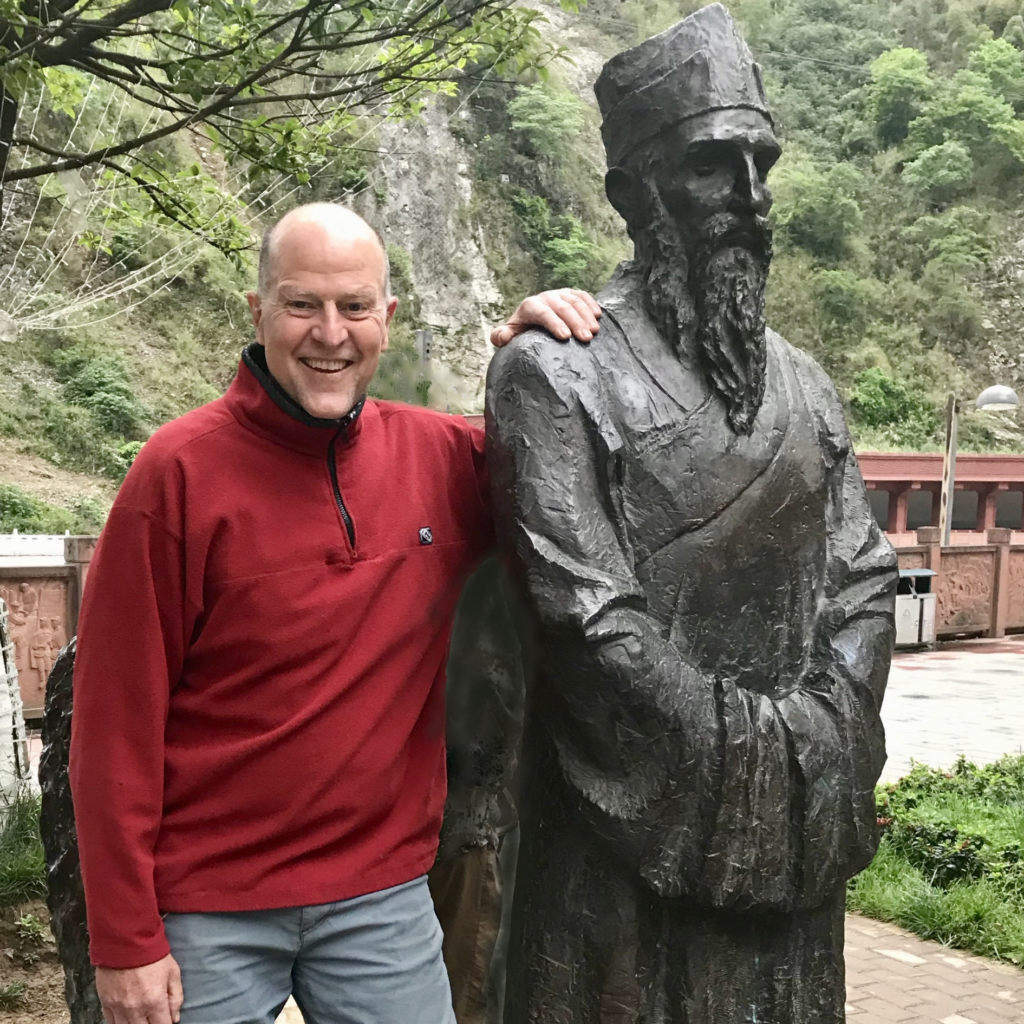 Daniel J Hinkley is a plantsman, author, lecturer and horticultural consultant. Along with his husband Robert L Jones, he founded Heronswood Nursery- now Heronswood Garden- and currently gardens in Indianola, WA where the couple have created their second home and garden, Windcliff. Dan is the author of four books and has been recognized for his contributions to the art and science of horticulture many times both nationally and internationally.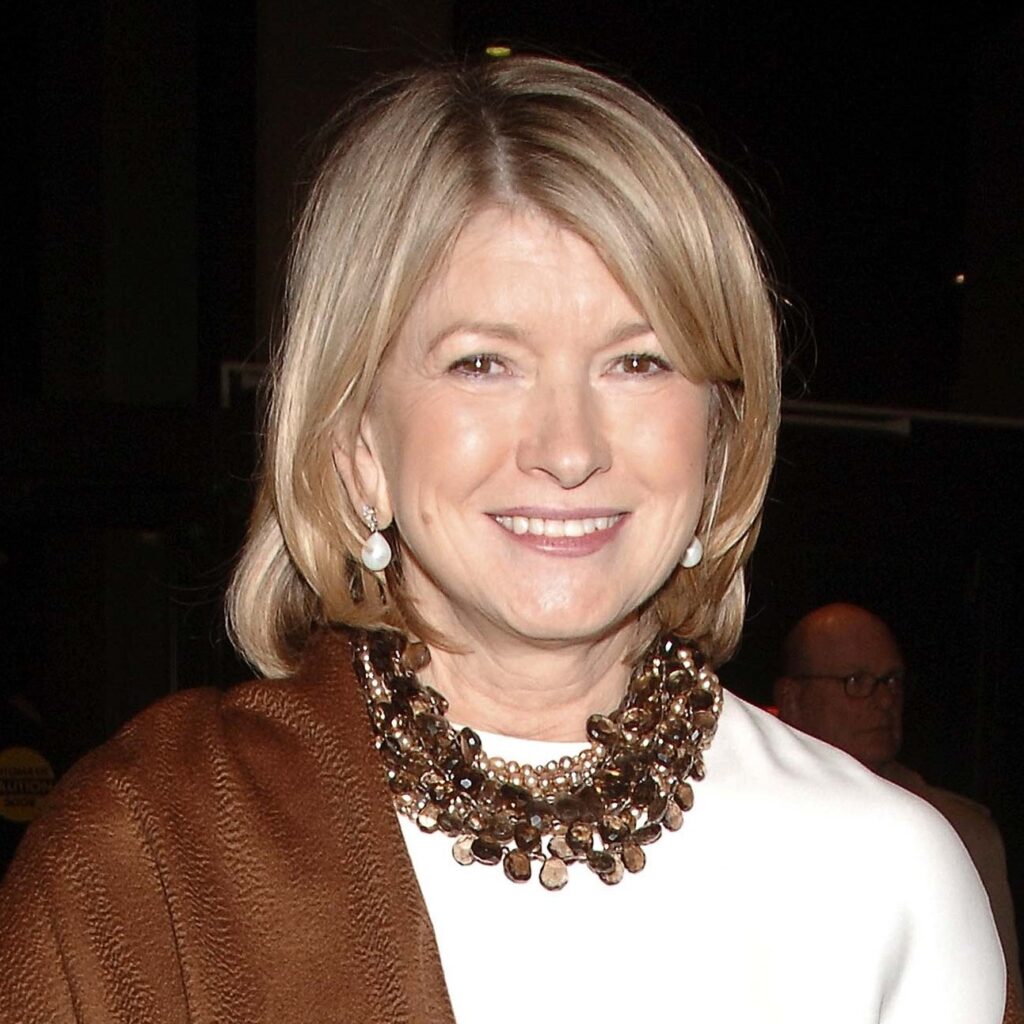 Martha Stewart, founder of Martha Stewart Living Omnimedia and Emmy® Award-winning television show host, entrepreneur and bestselling author, is America's most trusted lifestyle expert and teacher. Millions of people rely on Martha Stewart as a source of useful "how-to" information and a guide for all aspects of everyday living — cooking, entertaining, gardening, home renovating, collecting, organizing, crafting, holidays, healthy living and pets.
Martha's namesake company, Martha Stewart Living Omnimedia, founded in 1996, reaches approximately 100 million consumers across all media platforms each month and has a growing retail presence in thousands of retail locations. In addition, the company's multimedia offerings encompass award-winning magazines, bestselling books, innovative websites and many digital apps.
MSLO also design high-quality Martha Stewart products in a range of lifestyle categories available through select retailers, including The Home Depot, Macy's, JC Penney, Staples, PetSmart, Michaels and Jo-Ann Fabric & Craft Stores.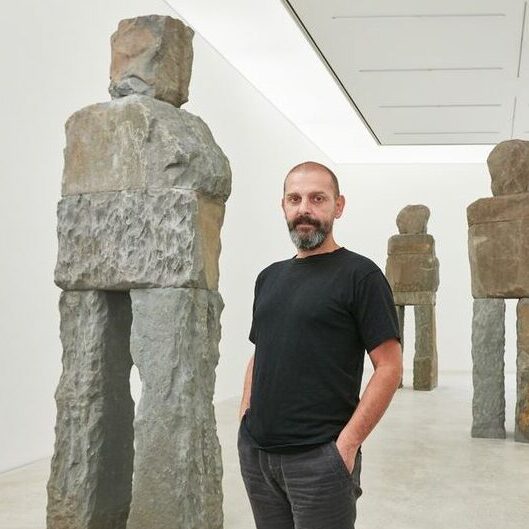 Ugo Rondinone was born in 1964 in Brunnen, Switzerland and lives and works in New York.
Rondinone has been the subject of recent institutional exhibitions at: Medellín Museum of Modern Art, Colombia; Kunsthalle Helsinki, Finland; and Guild Hall, East Hampton, New York in 2019; Fundación Casa Wabi, Puerto Escondido, Mexico; Arken Museum of Modern Art, Ishøj, Denmark; and Tate Liverpool, UK in 2018; Bass Museum of Art, Miami; Berkeley Art Museum and Pacific Film Archive, Berkeley, California; Contemporary Arts Center, Cincinnati, Ohio; and Garage Museum of Contemporary Art, Moscow in 2017.
In 2016, Rondinone's large-scale public work seven magic mountains opened outside Las Vegas, co-produced by the Art Production Fund and Nevada Museum of Art.
In 2017, Rondinone curated a city-wide exhibition, "Ugo Rondinone: I ♥ John Giorno," which was presented in twelve New York non-profit institutions: Artists Space, High Line Art, Howl! Happening, Hunter College Art Galleries, the Kitchen, New Museum, Red Bull Arts New York, Rubin Museum of Art, SkyArt, Swiss Institute, White Columns and 80WSE Gallery.
Recent and forthcoming exhibitions include: Esther Schipper, Berlin; Galerie Eva Presenhuber, Zurich; Sant'Andrea de Scaphis, Rome; SKMU Sørlandets Kunstmuseum, Kristiansand; Sadie Coles HQ, London, Schirn Kunsthalle, Frankfurt; Belvedere 21, Vienna; Galerie Krobath, Vienna; Museo Tamayo, Mexico City, and the Phillip's Collection, Washington, D.C.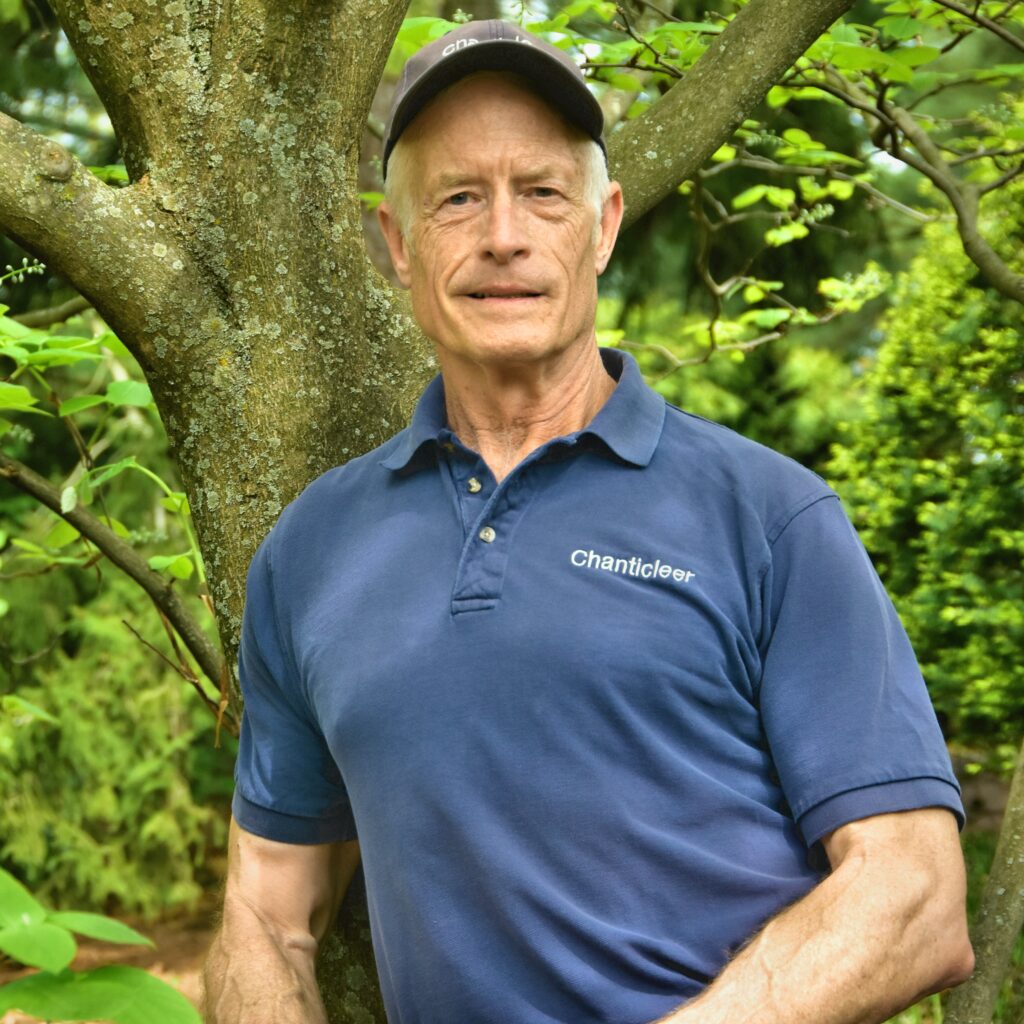 Bill arrived at the 48-acre pleasure garden Chanticleer on April Fools' Day, 2003. Previously, he was at Longwood Gardens for 26 years, the last five in Research and Production and the prior 21 in Education. Bill leads the talented and creative Chanticleer staff in its continued development of the young garden, which opened in 1993. He emphasizes an environmentally sensitive and multi-century approach to the property and is unifying the former estate into one cohesive garden. The staff and he co-authored The Art of Gardening (Timber Press), recipient of the American Horticultural Society (AHS) Book Award. Bill helps lead Greater Philadelphia Gardens, promoting the Philadelphia region as "America's Garden Capital." He holds a B.S. and an M.S. in Ornamental Horticulture from the University of Wisconsin-Madison. He received the Scott Medal and Award in 2017 and the AHS Professional Award in 2016.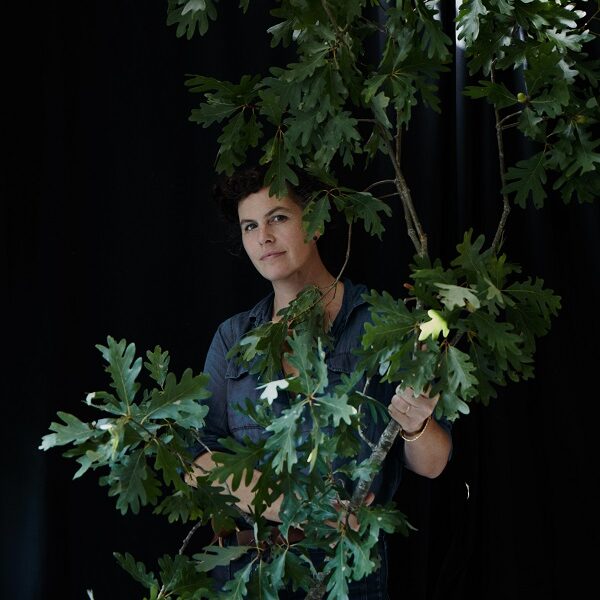 Emily Thompson was raised in the Northeast Kingdom, Vermont, a place of uncompromising beauty. She brought her sense of this place, its ruins and its wilds, to her work as an artist, traveling from the Pennsylvania Academy of Fine Arts, the University of Pennsylvania, to UCLA, where she earned her MFA in sculpture, finally landing in New York City. Here, she fell in with a rough crowd of thorny brambles and made it her mission to bring them to light.
Emily likes to cite William Gilpin, 18th century theorist of the picturesque, who directed builders of follies and artificial ruins to do so as if these ruins were not designed but naturally chosen. What's more, writes Gilpin, they must be in magnificent style. Emily's work, like her ideal faux ruin, evokes nature in magnificent style.